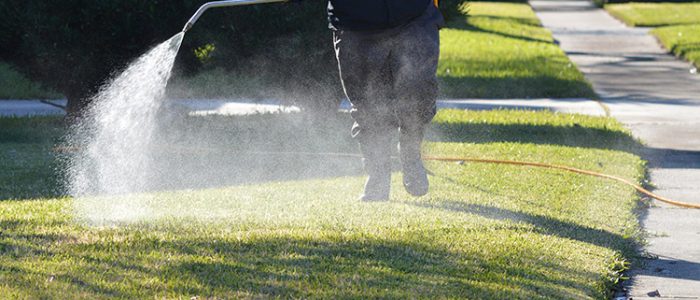 Our 7–Step Lawn Care Program is designed specifically for the local area to both control weeds and give your lawn a beautiful appearance. The program consists of liquid and/or granular fertilizers to keep your lawn dark green and healthy. Two applications of pre-emergent are utilized to ensure the most effective prevention of crabgrass growth.
A liquid weed control is used to quickly and safely suppress weed growth. In addition we also control nutsedge as needed when it begins to emerge in late spring early fall.
The use of our Free Service Calls are strongly encouraged to nip any problem cases in the bud.
Contact Midwest Turf Management today to see how your lawn can benefit from the 7–Step Lawn Care Program.